Veuillez noter que conformément à mes droits d'auteur, j'interdis formellement le téléchargement, les "

printscreens

" et l'impression de mes photos. 
Si vous désirez la version haute résolution, veuillez me contacter et il me fera plaisir de vous soumettre ma liste de prix. Merci de votre compréhension ! 
Vous pouvez vous procurer ces photos en me contactant via le formulaire Contact.
©
Tous droits réservés. Usage interdit sans la permission de l'auteur. 
©
All rights reserved. Prohibited use without the permission of the author.
Pour retrouver un événement, une date ou autre en particulier faites CTRL-F et entrez le mot clef. ​​​​​​​
Les Immortels
2 avril 2021 - Théâtre des Deux-Rives, St-Jean-sur-Richelieu
Philippe Berghella (Gilbert Bécaud), Martin Giroux (Joe Dassin), Julie Massicotte (Dalida), Rita Tabbakh (Édith Piaf) et David Thibault (Johnny Hallyday)
Direction musicale, basse et contrebasse : Jacques Roy
Claviers et accordéon : Catherine Maurais
1er février 2020 - Salle Rolland-Brunelle, Joliette
Philippe Berghella (Gilbert Bécaud), Martin Giroux (Joe Dassin), Julie Massicotte (Dalida), Rita Tabbakh (Édith Piaf) et David Thibault (Johnny Hallyday)
Direction musicale, basse et contrebasse : Jacques Roy
Batterie : Dominic Cloutier
Claviers : Guillaume Rochon
Claviers et accordéon : Catherine Maurais
Guitares : Jean-Philippe Audet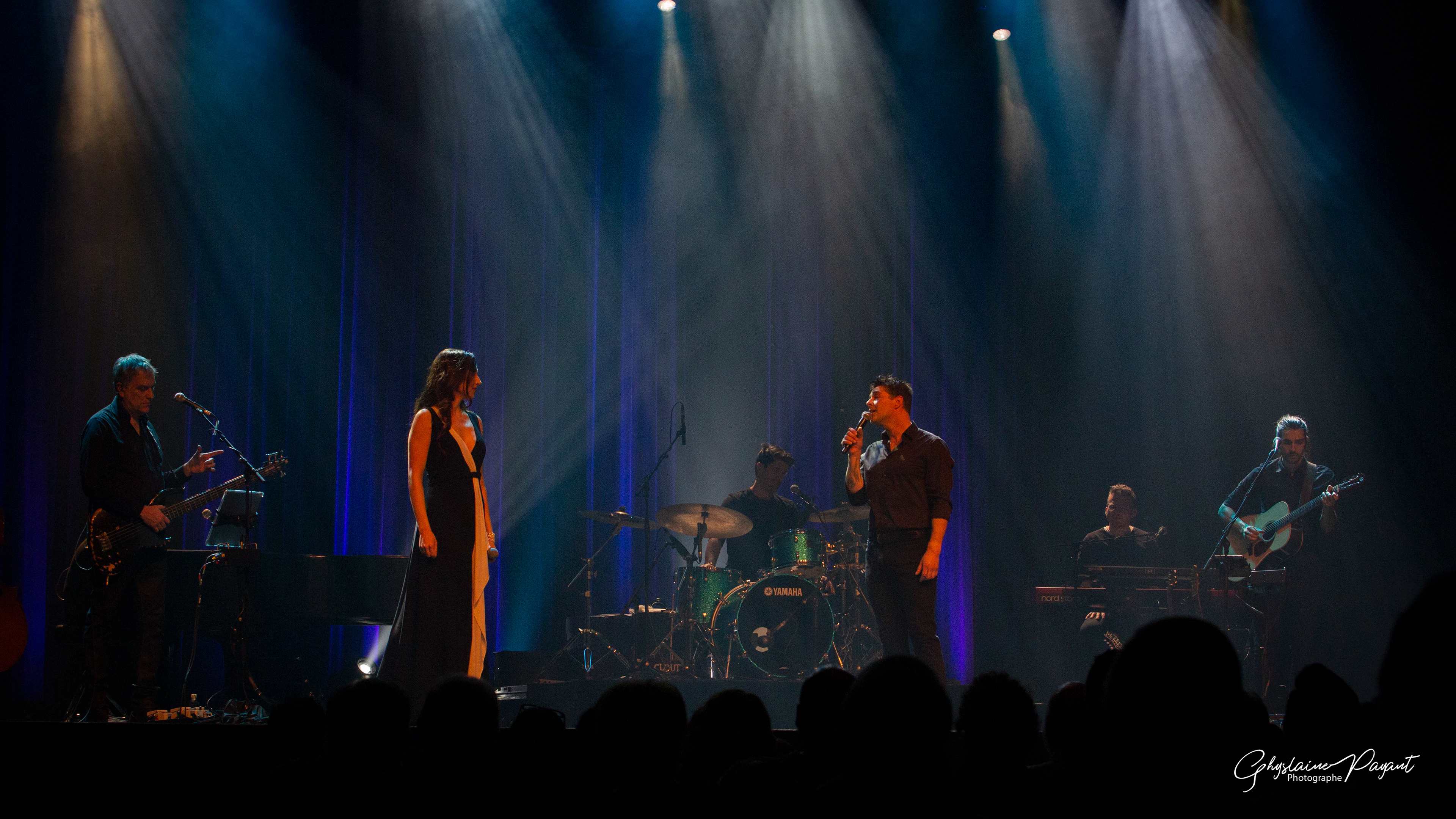 ​​​​​​​
17 octobre 2019 - Théâtre du Vieux-Terrebonne, Terrebonne
Philippe Berghella (Gilbert Bécaud), Martin Giroux (Joe Dassin), Julie Massicotte (Dalida), Rita Tabbakh (Édith Piaf) et David Thibault (Johnny Hallyday)
Direction musicale, basse et contrebasse : Jacques Roy
Batterie : Dominic Cloutier
Claviers : Guillaume Rochon
Claviers et accordéon : Joël Barbeau
Guitares : Jean-Philippe Audet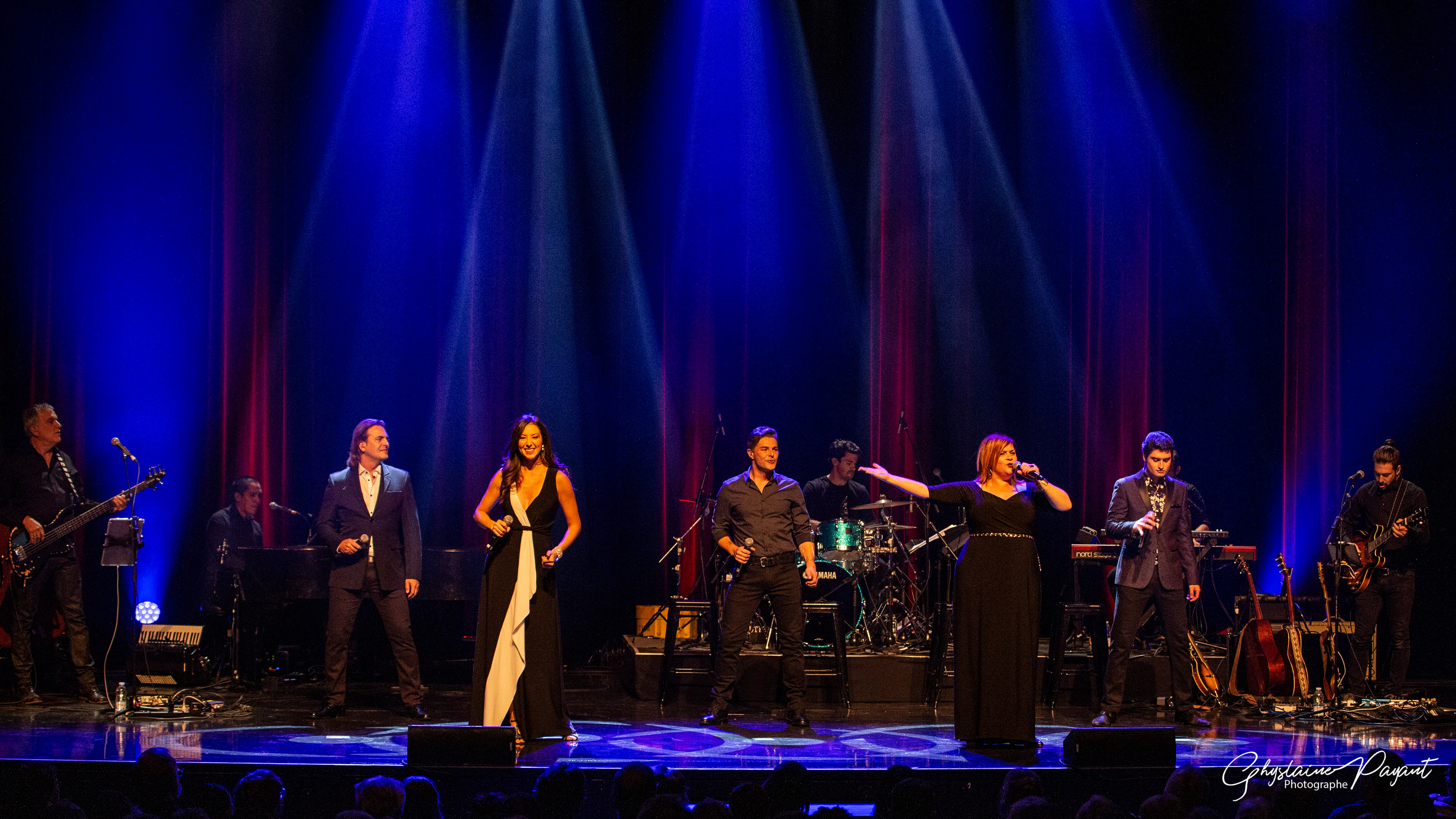 12 octobre 2019 - Théâtre Desjardins, Lasalle
Philippe Berghella (Gilbert Bécaud), Martin Giroux (Joe Dassin), Julie Massicotte (Dalida), Rita Tabbakh (Édith Piaf) et David Thibault (Johnny Hallyday)
Direction musicale, basse et contrebasse : Jacques Roy
Batterie : Dominic Cloutier
Claviers : Guillaume Rochon
Claviers et accordéon : Joël Barbeau
Guitares : Jean-Philippe Audet
4 octobre 2019 - Salle Georges-Codling - Sorel
Philippe Berghella (Gilbert Bécaud), Martin Giroux (Joe Dassin), Julie Massicotte (Dalida), Rita Tabbakh (Édith Piaf) et David Thibault (Johnny Hallyday)
Direction musicale, basse et contrebasse : Jacques Roy
Batterie : Dominic Cloutier
Claviers : Guillaume Rochon
Claviers et accordéon : Catherine Maurais
Guitares : Jean-Philippe Audet